This Week from the Washington Football Team, Wizards, and Capitals
February 11, 2021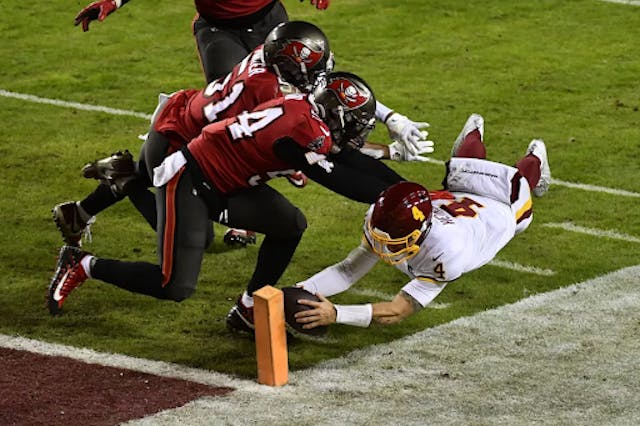 Source: Brad Mills/USA TODAY Sports
🏈Washington Football Team (WFT): The WFT made a QB signing...it just wasn't exactly the big splash we hoped for. Playoff legend Taylor Heinicke (pronounced HIGH-NUH-KEY) will in the District, signing a two-year deal yesterday. That said, we think he'll still be a backup.
🏀Wizards: The Wizards couldn't defy , falling to the Toronto Raptors 137–114 yesterday. Despite the loss, we're choosing to find joy in the little things.
🏒Capitals: If you were wondering when the Caps play next, well, . Three Caps' games were this week but they're scheduled to return to the ice on Sunday against the Pittsburgh Penguins. On the bright side, no Caps appeared on the . Knock on wood.