This Week for the USWNT, Sixers, and Flyers
February 18, 2021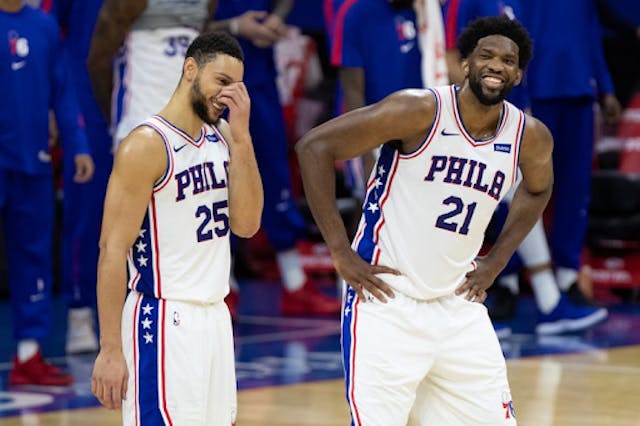 Source: Bill Streicher/USA Today
⚽️USWNT: As if two FIFA World Cups and two Olympic gold medals weren't enough, Philly's beloved Carli Lloyd returned to the pitch earlier this year — for what might be her last run with the USWNT — after a knee surgery and 10-month break, and doing it.
🏀Sixers: The Sixers snapped their three-game losing streak last night when they beat the Houston Rockets 118–113. missed the game due to the stomach flu, but Joel "" Embiid, point guard Seth Curry and forward Tobias Harris all stepped up and drained over 20 points each to lead the team to victory. It's called depth, look it up.
🏒Flyers: Missing the Flyers but more? Same, same. Thankfully, after nearly two weeks missed due to positive COVID-19 cases, Philadelphia hockey is and facing off against the New York Rangers tonight at 7 p.m. ET.