June 10, 2021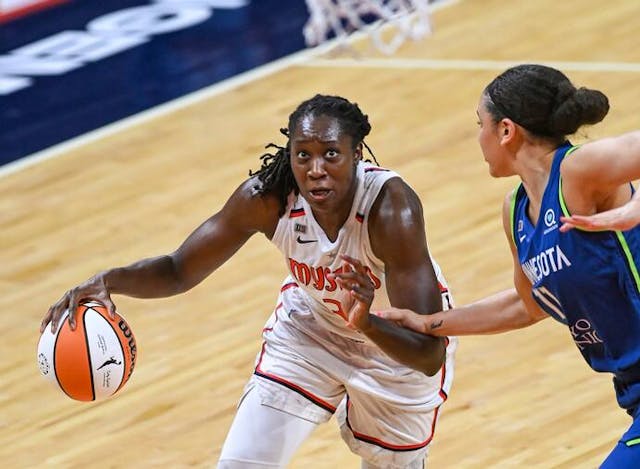 Source: Jonathan Newton/The Washington Post
🏀Mystics: After a much-needed , the Mystics notched their third win of the season, defeating the Minnesota Lynx 85–81 on Tuesday. Tina Charles continued her , scoring 31 points while Natasha Cloud recorded a career-high six (!!!) steals and added 11 points of her own to reach . On cloud nine.
The Mystics play the LA Sparks tonight at 7 p.m. ET. Let's see if Washington can string together two consecutive wins for the first time this season.
⚾️Nationals: The Nats snapped a three-game skid with last night's 9–7 victory over the American League (AL) leader Tampa Bay Rays in 11 tense innings. Third baseman Starlin Castro delivered a big RBI double in the 11th to help the Nats earn that curly W.
It doesn't get easier for the Nats: they begin a four-game series with the National League (NL) leader, the San Francisco Giants, tonight at 7:05 p.m. ET. Gulp.
🎓⚾️College: and JMU softball's historic run ended on Monday, but hopefully UVA baseball can channel their postseason magic. Unseeded UVA into the best-of-three Super Regionals, and they'll square off against Dallas Baptist on Saturday at 12 p.m. ET. 'Hoos ready?