The GIST: The Boston Pride are hoisting trophies (again!), while the Celtics refreshed their lineup with some new starpower. Get those duck boats ready.
March 29, 2021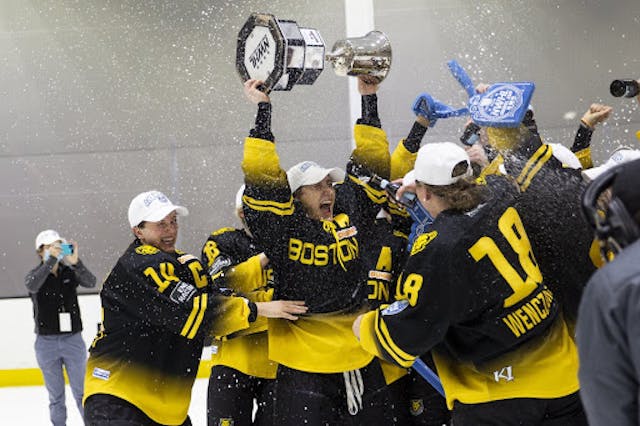 Source: Boston Pride/Twitter
🏒Pride: As we mentioned earlier, the Pride earned their second Isobel Cup with a thrilling 4–3 win over the Minnesota Whitecaps on Saturday. And they did it at home, as the league moved the semis and finals to Boston's Warrior Ice Arena following the abrupt season suspension in Lake Placid last month. Love that dirty water.
🏀Celtics: The C's made some moves ahead of last week's NBA trade deadline. Most notably, former Orlando Magic guard Evan Fournier (along with his career-high 19.7 points per game) is headed to the Hub. Fournier is currently out due to , but we can't wait to see him bring some magic to Boston.
There were also some goodbyes, including fan favorite Daniel Theis, who played in two consecutive Eastern Conference semifinals with the C's. .