This week from the Bears and College Hoops
March 25, 2021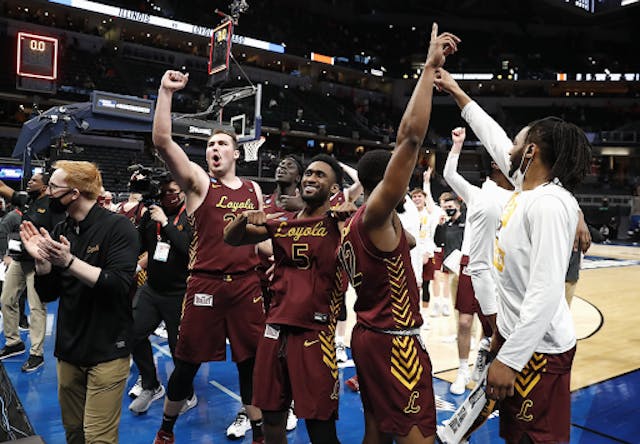 Source: Loyola MBB/Twitter.com
🎓🏀WBB: The No. 7 Northwestern Wildcats lost in the second round of the NCAA Tournament yesterday, to the No. 2 Lousiville Cardinals. Despite leading at the half and staying close in the third quarter, the 'Cats couldn't keep up with the Cards' fourth-quarter push. Sigh.
MBB: After overtaking No. 9 Georgia Tech and No. 1 Illinois, Loyola will face an unlikely opponent in the Sweet 16: the No. 12 Oregon State Beavers. To get to this game, the Beavs first beat No. 5 Tennessee before on Sunday. But the question remains: which bracket-buster is better?
So far, Oregon State has succeeded by spreading the wealth: they don't have one star to rely on. The Ramblers, however, have leaned heavily on senior center (and ) Cameron Krutwig.
🏈Bears: The Bears signed former Kansas City running back (RB) Damien Williams to a after he opted out of the 2020-21 season and was released by the team. Williams last took the field in the Chiefs' Super Bowl LIV victory, when he became the first RB to ever run for 100+ yards while scoring both rushing and receiving touchdowns in a Super Bowl. Offense? Must be nice!