May 10, 2021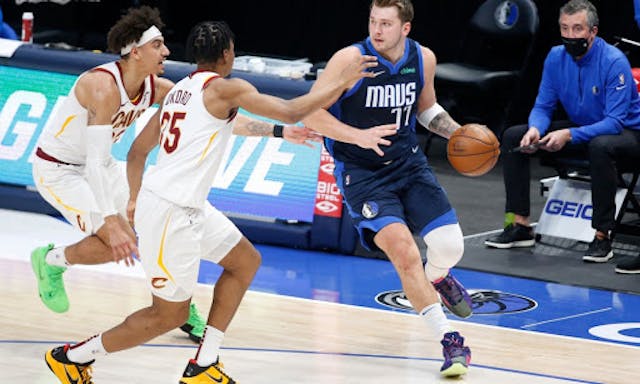 Source: USATSI
🏀Mavericks: After clinching their first in 10 years on Friday, the Mavs picked up their fourth straight win yesterday with a 124–97 dub over the Cleveland Cavaliers. What a weekend. And, while from yesterday's game, Luka Doncic gifted us with this on Friday. He has our hearts.
⚾️Rangers: After sustaining a quad strain during spring training, designated hitter Khris Davis made his regular season Rangers debut on Saturday, and since then, the Rangers are 2-0 including a 10–2 win yesterday over the Seattle Mariners. Coincidence? We think not.
🏒Stars: Well, it was fun while it lasted. After last year's Stanley Cup finals run, the Stars were officially eliminated from playoff contention over the weekend. You'll have one last chance to see the 2021 Stars in action when they take on Chicago tonight at 8 p.m. ET/7 p.m. CT. After that, we'll be drowning our sorrows in wine replays from the 2020 title run. No shame.