The GIST: Things are a bit topsy-turvy here in Beantown. The Red Sox added a *gasps* Yankees fan to their ownership group, Patriots head coach Bill Belichick is spending big in free agency and the C's lost on St. Patrick's Day. Where was Lucky when we needed him?
March 18, 2021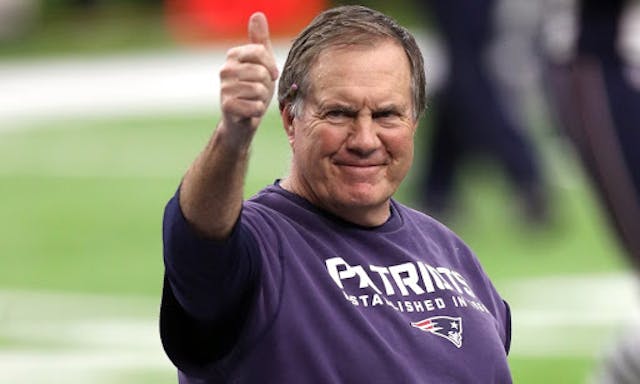 Source: Patriots Wire/USA TODAY Sports
🏈Patriots: If you ever feel guilty after an online shopping splurge, just remember the time Bill Belichick (!!!) in one day. The Pats have made , including signing star tight ends and . Taking to a whole new level.
🏒College hockey: We might not have any schools in this year's March Madness, but the Hub sure knows how to hockey. The No. 1 Northeastern Huskies women easily won their quarterfinal matchup on Monday to make their first Frozen Four in school history. They'll face No. 6 Minnesota Duluth today at 2 p.m. ET. Herstory in the making.
❤️RIP: Boston Marathon icon and Holland, Massachusetts-native passed away yesterday at age 80. Hoyt finished 32 Boston Marathons while pushing his son Rick, who has cerebral palsy. A true inspiration.