The GIST's Quick Hits - US (March 29, 2021)
March 29, 2021
Lewis Hamilton, NHL, NWHL, Nathan Chen, US Soccer Men's U-23 Youth Team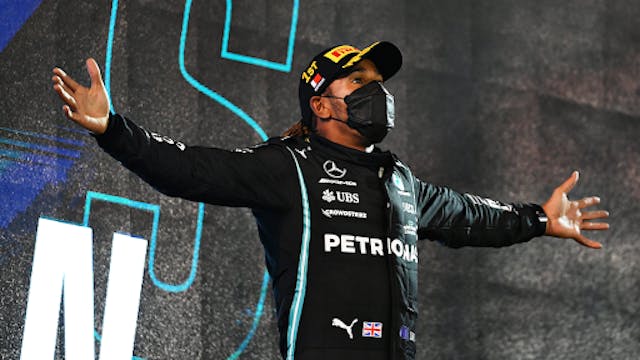 Source: Formula One/Twitter
🏎Formula One: Lewis Hamilton is back on top...just as we expected. The reigning F1 world champ held off a pushy Max Verstappen to open the season with a win at the Bahrain Grand Prix yesterday.
🏒Hockey: The NWHL finally finished their Isobel Cup championship over the weekend, just a month after their already-shortened season was halted due to COVID-19 entering their Lake Placid bubble. The Boston Pride won 4–3 over the Minnesota Whitecaps on Saturday night for the league's second title. That's something to be proud of.
⛸Figure skating: Is it too soon to call Nathan Chen the GOAT? He won his third straight men's singles title at this weekend's ISU World Figure Skating Championships, extending his that dates back to the 2018 World Championships.
⚽️Soccer: In some not-so-great, and actually kind of surprising news, the US men's under-23 team lost their Olympic qualifier 2–1 to Honduras yesterday, meaning we won't have representation in Tokyo in men's soccer. Guess the USWNT will just have to carry the hopes and dreams of America...as per usual.