The Wizards are hot hot hot
April 26, 2021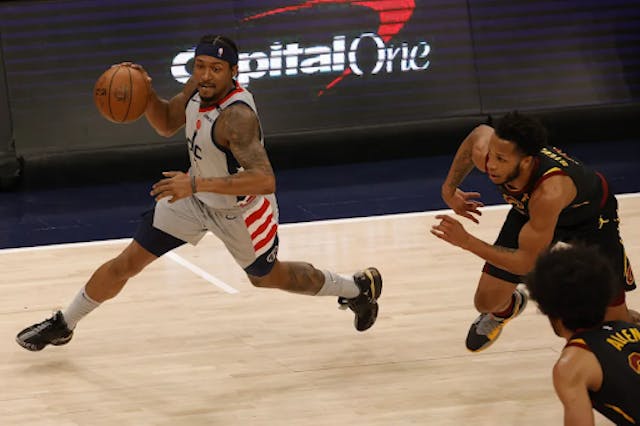 Source: Geoff Burke/USA TODAY Sports
🏀Wizards: The Wizards are hot hot hot. With yesterday's 119–110 win over the Cleveland Cavaliers, the Wiz are solidly holding on to the in the Eastern Conference. Even better, Bradley Beal scored 33 points, becoming the second player in franchise history to reach 13,000 points. Icing on the cake.
🏒Capitals: Even without captain Alex Ovechkin — who, for the first time in six years (!!!), missed a game — the Caps beat the New York Islanders 6–3 in Saturday's crucial game to remain atop the East Division. Teamwork makes the dream work.
⚾️Nationals: The Nats were twice in their three-game series against the New York Mets over the weekend, including yesterday's 4–0 stinker. Womp.