The GIST: Boston swore in its first woman and first Black mayor yesterday, Patriots offensive tackle (OT) Justin Herron is a literal hero and the Bruins are back? Happy almost weekend indeed, Beantown.
March 25, 2021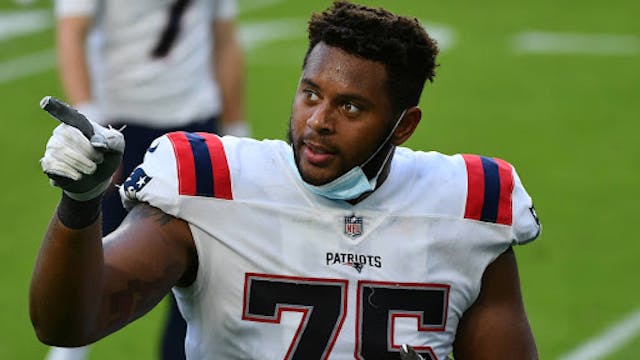 Source: Jasen Vinlove/USA TODAY Sports
🏈Patriots: Yesterday, the Tempe, Arizona police department honored Pats OT Justin Herron as a hero after he helped stop an attempted sexual assault over the weekend. Herron and another bystander intervened after a man attacked a 71-year-old woman in a park.
🏒Hockey: After two games were postponed due to COVID-19 protocols, the Bruins will return to the ice tonight, taking on the New York Islanders at 7 p.m. ET. Ironically, it'll also be the Commonwealth's first game with fans since March 2020, as the Garden is set to host a 12 percent capacity crowd, about 2,100 fans. , wear a mask.
And there's even more hockey action in the Hub. Not only will No. 1 seed B.C. and No. 3 BU compete in the first round of the on Saturday, the also resume their hunt for the Isobel Cup tomorrow.
Right before the playoffs were suspended in early February, the Pride had scored 13 (!!!) goals in two games to earn a spot in the semis. Here's to picking up right where they left off.