July 20, 2020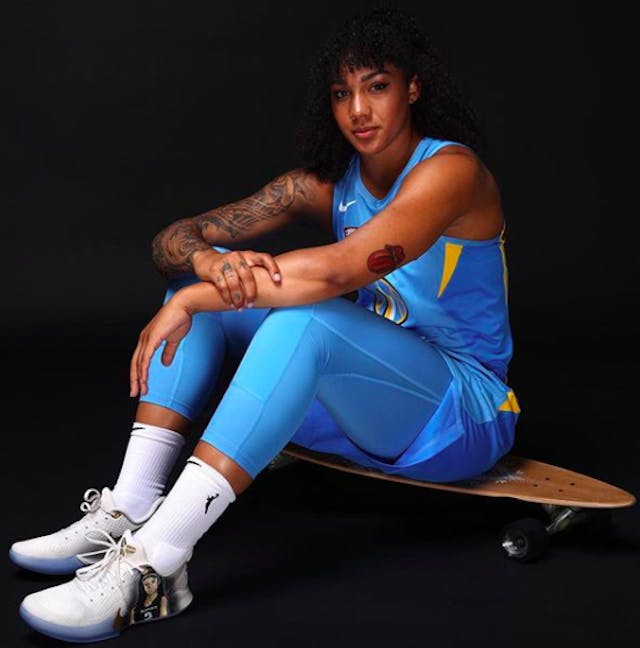 @GABBYWILIAMS INSTAGRAM
NBA: While most of the NBA is enjoying their time in their Disney World bubble ahead of the season restart on August 1st, Houston Rocket Russell Westbrook — who is quarantining at home after testing positive for COVID-19 — has been keeping busy creating some new threads. Westbrook is working with the NBA Players Association (NBPA) to design shirts featuring social justice messaging not included in the league's 29 previously approved jersey messages.
Despite over 80% of players choosing a message so far, many have voiced their dismay at how limited the list was. Westbrook is a Fashion Fridays frequent flyer, so we're hoping these new designs will land him back on our list.
MLB: The MLB is going ahead with their no-bubble regional travel plan, with the intention of having the league's 30 teams play their home games at their own stadium. But this plan has been foiled for the league's sole Canadian team, the Toronto Blue Jays. The federal government denied the Jays' request to host opponents at the Rogers Centre in Toronto, forcing the team to find a new home south of the border.
Without their home-stadium atmosphere, the Jays could be at a huge disadvantage. Buffalo, home to Jays Triple-A-affiliate Buffalo Bisons, looked like it might be the best fit, but rumor has it the Jays are also exploring stadium-sharing situations with other MLB teams. Either way, they better get moving, because Opening Day is Thursday!
WNBA: In preparation for Saturday's WNBA tip-off, the league held a media day last week where Chicago Sky star Gabby Williams stole the show, debuting a pair of Kobe sneakers customized with Gianna Bryant's portrait.
Gabby was a close friend to both Kobe and Gianna, and was also Gianna's favorite WNBA player. We can't think of a better tribute for Mambacita.