This Week in Los Angeles Sports
March 18, 2021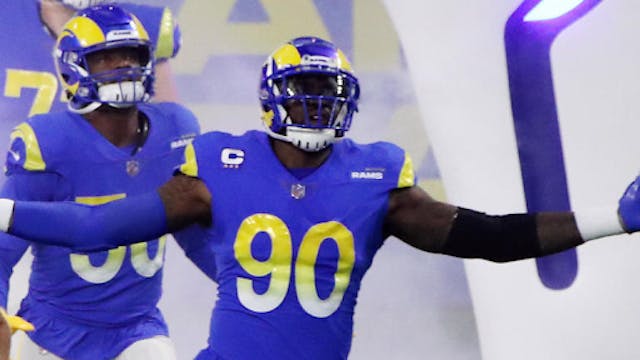 Source: Getty Images
🏈Football: The Rams agreed to with the Detroit Lions back in January, and it turns out they weren't done dealing with Motor City. The Rams sent defensive tackle Michael Brockers to the Lions yesterday in exchange for a 2023 seventh-round pick. We'll miss the defensive co-captain, but the team was determined to .
🏀Basketball: Kawhi Leonard called the Clippers' inconsistency "," and last night's 105–89 loss to the Dallas Mavericks was definite proof of that. The Clips literally have not strung together consecutive wins since mid-February. Welp.
As for the Lakers, they take on LaMelo Ball (yep, ) and the Charlotte Hornets tonight at 10:30 p.m. ET/7:30 p.m. PT. LaMelo is apparently to play his oldest brother's former teammate, LeBron James. Kids these days.