May 27, 2021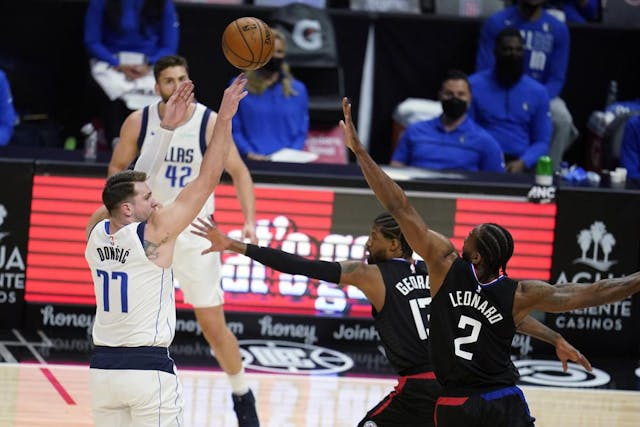 Source: Marcio Jose Sanchez/AP Photo
🏀NBA: Are we ever going to see a Battle of LA playoff series? The Lakers on Tuesday, evening their series with the Phoenix Suns at 1-1. But the Clippers aren't holding up their end of the deal, losing both games at home to fall behind 0-2 to the Dallas Mavericks. Mamma mia, here we go again.
Though Kawhi Leonard scored 30 points on Tuesday and Paul George added 28 points and 12 rebounds, the Clips still couldn't shut down the Mavs. Maybe isn't to blame for all the Clips' playoff woes.
⚾️MLB: It's all about the pitching. The Dodgers relied on the arm of to take down the detested Houston Astros on Tuesday, but then lost yesterday. Angel phenom Shohei Ohtani (who blasted a on Tuesday) will look to replicate Kershaw on the mound tonight against the Oakland A's.
And finally, the news we've all been waiting for: after suspending him three months ago for sexual harassment allegations, the Angels pitching coach Mickey Callaway yesterday following the completion of MLB's investigation. Good riddance.