May 20, 2021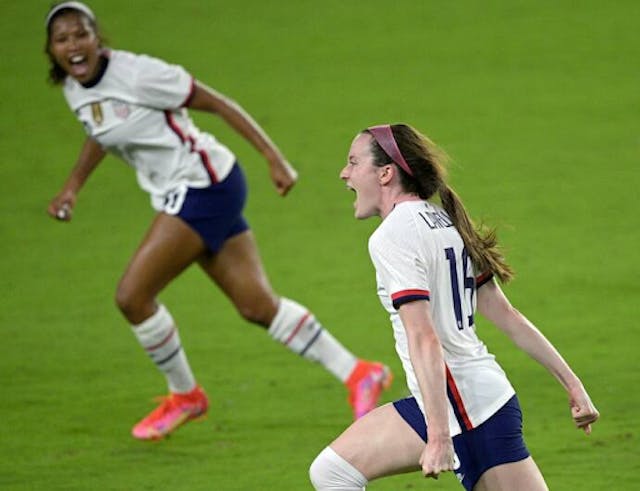 Source: Phelan M. Ebenhack/AP
⚽️OL Reign: Guess who's coming to town?! USWNT star Rose Lavelle. Just before Lavelle went overseas to play for Manchester City last August, OL Reign from the Washington Spirit in exchange for a future draft pick and $200,000. Money well spent.
Rose is set to join the Reign on May 26th, so she won't play in Sunday's match against the Portland Thorns. But she could make her Reign debut on May 30th against the Spirit, her old NWSL squad. We can't make this sh!t up.
🏀Storm: The for the Storm on Tuesday, losing 96–80 to the Las Vegas Aces. The closest the Storm came to giving the Aces a run for their money was at the end of the third quarter, when newcomer Katie Lou Samuelson hoisted a to cut the deficit to four.
🥎UW: No. 16 (we're about that) UW softball open the postseason tomorrow at 10:30 p.m. ET/7:30 p.m. PT, hosting Portland State, Seattle U and Michigan at NCAA Regionals in a tournament. With Pac-12 Defensive Player of the Year Sis Bates leading the charge, the Dawgs are in good hands.