The GIST: The 76ers are 2-0 in their first-round series against the Washington Wizards and the Phils took home a win. Here's hoping your hump day was as good as Joel Embiid's. *winks*
May 27, 2021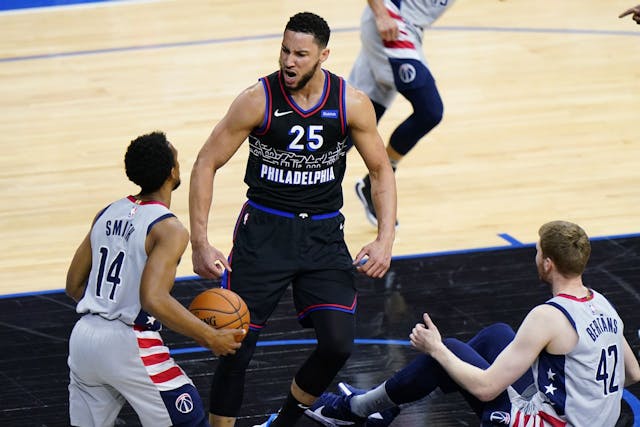 Source: Matt Slocum/AP Photo
🏀Sixers: Ben Simmons must've carb-loaded with the , because he had plenty of energy last night, tying Embiid for a team-high 22 points. Tobias Harris, Tyrese Maxey and Furkan Korkmaz also chipped in 10+ points each, helping the Sixers dominate in their 120–95 win.
We're still riding high from that win and are now seriously considering a long weekend road trip to D.C. for Game 3 on Saturday at 7 p.m. ET. Carpool, anyone?
⚾️Phillies: The Phils were hanging onto a one-run lead over the Miami Marlins last night until Marlin Jon Berti hit a two-RBI single in the eighth inning to give them the lead. Miami scored one more in the eighth, and the Phils couldn't come back in the ninth, losing . Womp.
Unfortunately, a lot of our offensive firepower was stuck on the sidelines last night as key players like Didi Gregorius, J.T. Realmuto and Bryce Harper are out for at least the next few days due to . Keep fightin', Phils.