Sox, Cubs, Notre Dame
April 08, 2021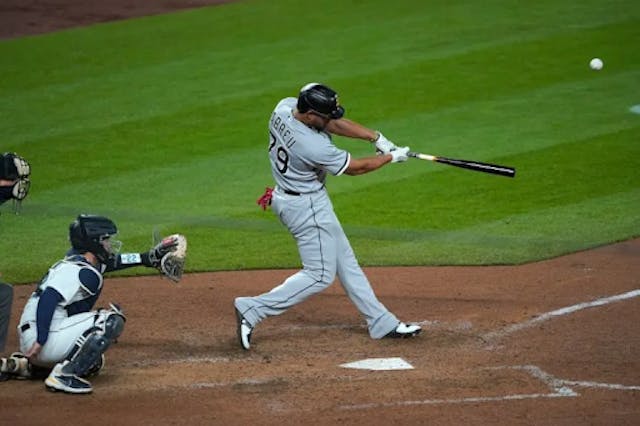 Source: Ted Warren/AP
⚾️Sox: The Sox are as hot and cold as . The South Siders won by a margin of six runs in each of their first two games against the Seattle Mariners this week, only to give up seven runs in the sixth inning to in their final matchup yesterday. Sigh.
The series highlight? First baseman José Abreu's on Tuesday night, which marked his with the Sox. Someone's been eating their Wheaties.
Hopefully the Sox will snap back to their Tuesday energy for their home opener against the Kansas City Royals today at 4:10 p.m. ET/3:10 p.m. CT.
Cubs: The Cubs lost two of three games to the Milwaukee Brewers this week, including yesterday's . Luckily, Cubbies center fielder Joc Pederson woke us up when he hit a — his first hit with the franchise — and was the Cubs' traditional . Love it.
The boys are back this afternoon when they take on the Pittsburgh Pirates at PNC Park at 1:35 p.m. ET/12:35 p.m. CT.
🏐Notre Dame: After going 14-3 in the regular season and taking second place in the ACC, the Irish women's volleyball team was as one of 48 teams for the NCAA Tournament. Fans are already counting down until the first round next week. Let's go Irish!