May 20, 2021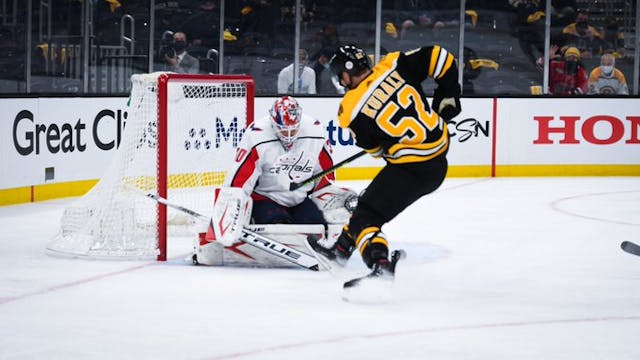 Source: Washington Capitals/Twitter
🏒Capitals: Games 1 and 2 went to overtime (OT), so Game 3? Of course, more OT. The Caps lost 3–2 to the Boston Bruins last night, after Cap goaltender Ilya Samsonov — starting his first playoff game ever and his first game since May 1st — to give the Bruins the game-winner in double OT. Heartbreaking.
Game 4 is tomorrow night at 6:30 p.m. ET. For the sake of our nails, we're begging the Caps to tie this series up in regulation.
🏀Wizards: After a loss during Tuesday's play-in game, the Wizards have one last chance to grab a playoff spot: tonight at 8 p.m. ET against the Indiana Pacers. With Bradley Beal limited by his , the Wiz will need Russell Westbrook to deliver a trademark performance and Dāvis Bertāns to like we know he can. Not, not nervous.
🏀⚽️Mystics and Spirit: Our WNBA and NWSL teams are both seeking their first regular season wins. The 0-2 Mystics — still without Elena Delle Donne — hope their tomorrow at 7 p.m. ET against Ionescu and the New York Liberty.
On the pitch, the Spirit will pay a visit to expansion team Racing Louisville FC tomorrow at 7:30 p.m. ET. .