The GIST: While the Eagles' season nears its disheartening end, the 76ers' regular season is about to begin. Our New Year's resolution? For the Sixers to have a better winning percentage than the Birds.
December 21, 2020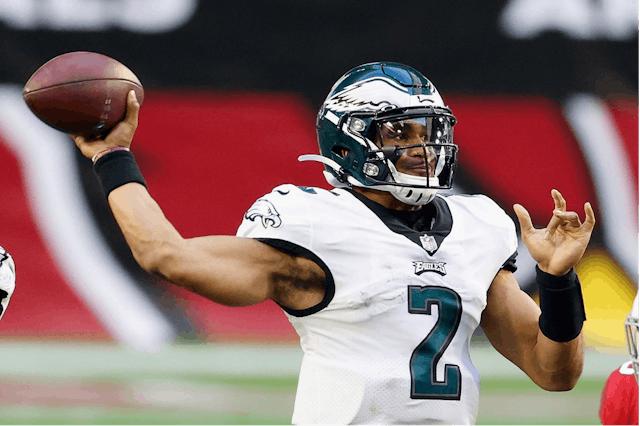 SOURCE: CHRISTIAN PETERSEN/GETTY IMAGES
🏈NFL: As expected, the Arizona Cardinals' defense did their homework: they came out prepped to seriously limit QB Jalen Hurts' running game. Hurts still did well, scoring one rushing and three passing TDs despite being sacked six times. Different QB, same offensive line.
The night ended with a 33–26 loss for the Birds, essentially squashing any remaining playoff hopes. Sigh.
🏀NBA: After a promising 2-0 preseason, the Sixers will begin their NBA regular season on Wednesday against the Washington Wizards. Even with unsubstantiated trade rumors about Ben Simmons, fans are confident that he and Joel Embiid will anchor the starting five under new head coach Doc Rivers' regime.
This team has solid depth to support Simmons and Embiid, allowing Rivers to mix-and-match until he finds the right blend of talent. We're confident we'll be seeing a lot of NBA vet Dwight Howard, young leader Shake Milton, and rookie Tyrese Maxey.

On the other hand, we're not so sure where second-year forward Matisse "Do You Want to Build a Snowman" Thybulle will find himself after a disappointing preseason performance. Only two more days until we find out.