The GIST: The Nets are Kevin Durant-less and the Jets are head coach-less. Crossing our fingers because both teams could use some luck.
January 08, 2021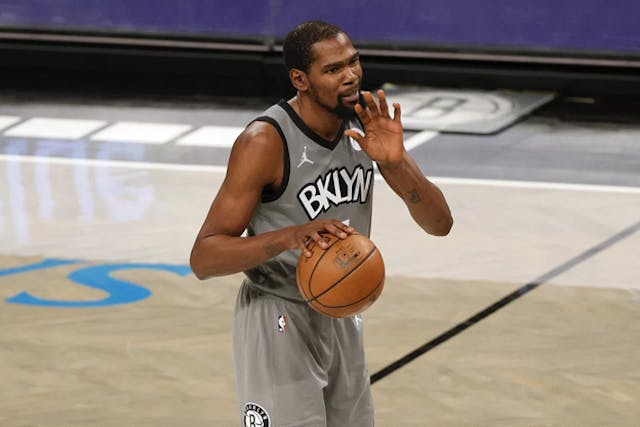 SOURCE: SARAH STIER/GETTY IMAGES
🏀Nets: Due to the NBA's COVID-19 protocols, Durant is unable to suit up with the Nets this week after recently coming into contact with someone who later tested positive for COVID-19. The frustrating part of this situation is that even though KD contracted COVID-19 in May of 2020 and has presented multiple negative tests since this recent contact, he's still required to quarantine for a week. Sigh.
Durant sat out Tuesday's 130–96 win over the Jazz and will miss at least three more games. First, Spencer Dinwiddie's season-ending ACL tear and now this: the Nets can't catch a break.
🏈Jets: The Jets' cringeworthy season ended with the addition of "former" to head coach Adam Gase's title, and the organization has already kicked off their search for a replacement. The team has requested interviews with several candidates thus far, and we're seeing an unsurprising trend: offensive experience (Sam Darnold should be v. nervous).
The Jets have already interviewed Eric Bieniemy, the offensive coordinator for the Kansas City Chiefs, aka the team with the No. 1 offense in the league. He first interviewed for the Jets' top coaching job in 2019, but Gase was hired instead. Is it too late for second chances?