News from the Bruins, Celtics, and Red Sox
January 14, 2021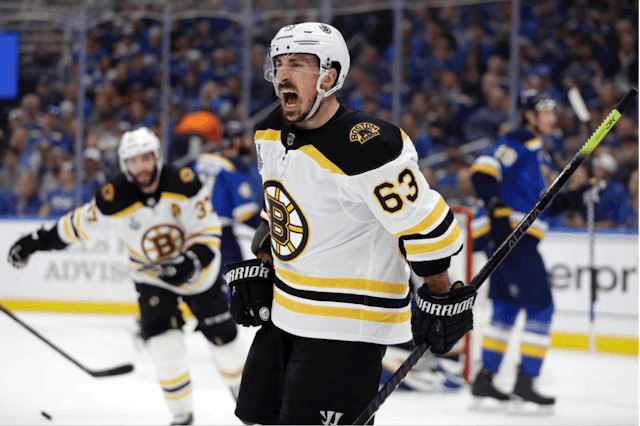 SOURCE: JEFF ROBERSON/AP PHOTO
🏒Bruins: After an early exit from the NHL postseason bubble, we'll finally see the black and gold back in action for their season opener tonight against the New Jersey Devils. Puck drop is slated for 7 p.m. ET.
The Devils missed the postseason, so tonight will be their first competitive action in 10 months. And the B's (namely Brad Marchand) have plenty of history with Devils defender (and Lindsey Vonn's ex) P.K. Subban. Expect things to get heated during the first of eight regular season matchups.
🏀Celtics: The C's traded their four-game win streak for a three-game postponed streak, seeing their last few contests fall victim to COVID-19 delays. While they're slated to play against the Orlando Magic tomorrow (for now), they'll still be without a handful of key players, including Jayson Tatum and Jaylen Brown.
Tatum, who tested positive for COVID-19 last Friday, will be out through at least next Wednesday. And Brown, who is out as a result of contact tracing, could return to action by Saturday. Cross all your fingers and toes.
⚾️Red Sox: Don't look now, but there's some good news coming out of the Red Sox camp. Not only is ace pitcher Chris Sale — currently recovering from Tommy John surgery — scheduled to throw from a mound at the end of the month, but reports indicate that the Sox front office is preparing for a "series of moves" to upgrade the roster before spring training starts next month. Fire up that hot stove!