The GIST: Even without their stars, the Capitals keep finding ways to pick up points. Meanwhile, Jennifer King and Ariel Atkins have accomplishments of their own to celebrate.
January 28, 2021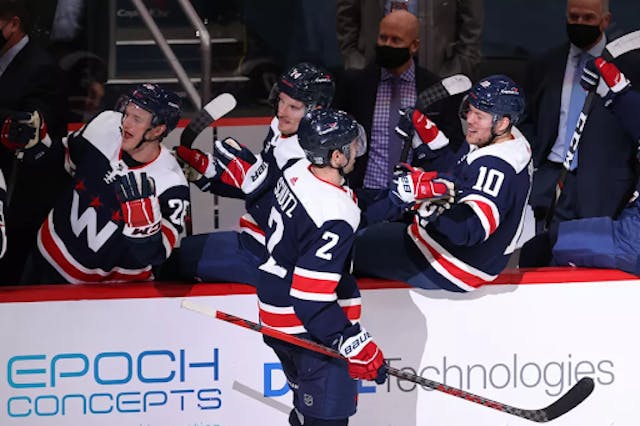 Source: Geoff Burke/USA TODAY Sports
🏒Light the lamp: The Capitals improved to a 4-0-3 (wins, losses, overtime losses) record by somehow pulling off a over the New York Islanders on Tuesday. The Caps will try to win again tonight when they face off against the Isles at 7 p.m. ET, but might have to do it without centers Nicklas Bäckström and Lars Eller, who both Tuesday's game with injuries. Oof.
Some players may rejoin the lineup soon though, which the undermanned Caps desperately need. There's no word yet, but Saturday is the that the four Caps currently on the COVID-19 protocol list — including forwards Alex Ovechkin and Evgeny Kuznetsov — could return.
Saturday presents a big match up regardless: defenseman Zdeno Chára faces his old squad, the Boston Bruins, for the first time since joining the Caps. Buckle up.
🏈🏀Let's hear it for the girls: Raise a glass (or a mug) to Washington Football Team coach Jennifer King: she officially became the first Black female assistant coach in NFL history with her on Tuesday. That's our coach!
And women being recognized for their hard work doesn't stop there. Mystic guard Ariel Atkins is one of 19 players who will in the USA Basketball Women's National Team minicamp in February. Shoot your shot!