The GIST: The Washington Football Team (WFT) can check "make the postseason" off their new year's resolutions, because for the first time in five seasons, they're playoff bound, baby!
January 04, 2021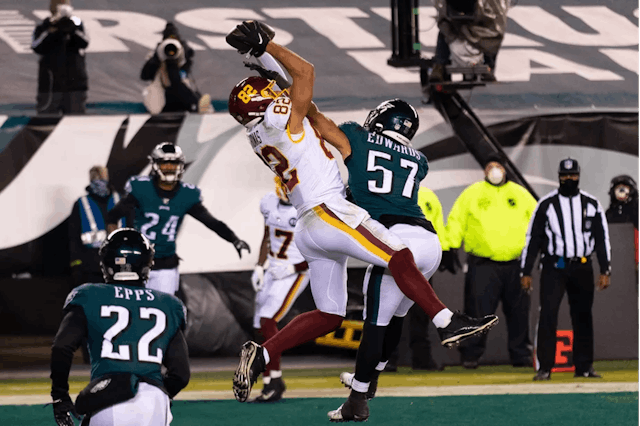 SOURCE: BILL STREICHER/USA TODAY SPORTS
🏈The return: With a playoff spot on the line, the WFT were motivated to come out firing against the Philadelphia Eagles, but didn't make things easy for themselves. Despite QB Alex Smith and WR Terry McLaurin both returning to the lineup and connecting for an opening drive TD, the defense allowed Eagle rookie QB Jalen Hurts to run for two of his own.
Tight end Logan Thomas helped the WFT recapture their earlier momentum by reeling in a TD. And the Burgundy and Gold received a little help from the Eagles, who pulled Hurts in the fourth quarter. It was nerve-wracking and ugly as hell, but in the end, the WFT still pulled through. Phew.
For all the stress the WFT put us under, they're into the wild card round. Saturday's opponent: the formidable Tom Brady and the Tampa Bay Buccaneers. *gulp*
🏀 Wizards: On the hardwood, the Wizards survived the Brooklyn Nets, beating them 123–122 in last night's contest. It was the Wizards' second win of the season after starting 0-5. New year, new Wiz?