Rachael Blackmore, Alex Rodriguez and the Minnesota Lynx and Timberwolves, San Diego Padres
April 12, 2021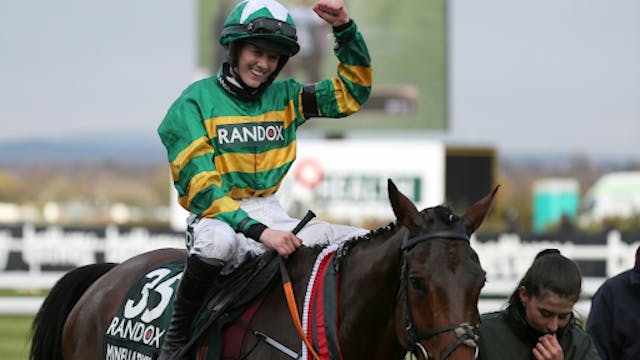 Source: AFP
🏇Horse racing: Another gender barrier hurdled! On Saturday, Rachael Blackmore became the 20th female jockey to participate in, and (!!!), the Grand National horse race in England, the premier steeplechase (think Kentucky Derby, but with jumps) in Europe. Jolly good!
🏀Basketball: We're not sure what Alex Rodriguez's connection to the Land of 10,000 Lakes is, but he's been working hard to of the Minnesota Lynx and Timberwolves. The deal would have him assume of the WNBA and NBA teams starting in 2023. JLo () courtside at a W game? Yes, please.
⚾️Baseball: The San Diego Padres recorded the first no-hitter of the season on Friday, and somehow the . Elsewhere in SoCal, LA Dodgers pitcher Trevor Bauer is being investigated by the MLB for . Never a shortage of drama in La La Land.