The GIST: The Patriots are heading off to warmer climates, while the Celtics and Red Sox hope that minor setbacks lead to major comebacks.
December 03, 2020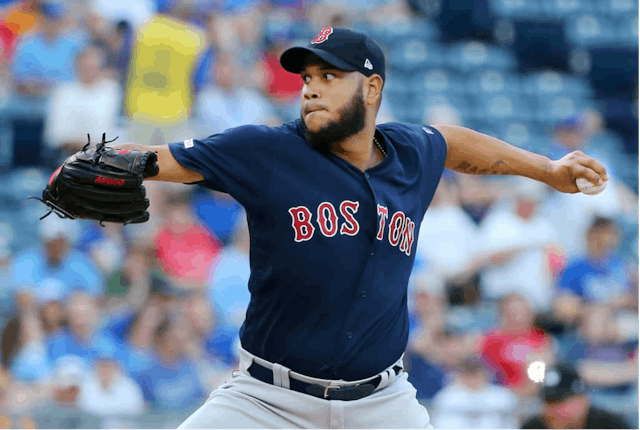 SOURCE: JAY BIGGERSTAFF/USA TODAY
🏈California dreamin': The Pats are going on a road trip to sunny LA, taking on the Chargers on Sunday at 4:25 p.m. ET. Quarterback (QB) Cam Newton will be in for a tough competition against Charger defensive end and "one-man wrecking crew" Joey Bosa, who's coming off a tremendous showing against Buffalo.
Meanwhile, the Pats' pass defense needs to contend with another dynamic QB, this time Charger rookie sensation Justin Herbert, who's been showing off his incredible arm. Although the Chargers are better than their 3-8 record suggests, we can probably bank on their cursed Charger energy to gift the Pats a win.
🏀⚾️Health is wealth: When the Celts host former Celtic Kyrie Irving and the Brooklyn Nets on Christmas Day, the C's will be without Kemba Walker. Welp. He won't be available until at least January after receiving a stem cell injection to his balky left knee. We're sore just thinking about it.
While Kemba's undergoing a minor setback, Red Sox pitcher Eduardo Rodríguez — whose 2020 season was cut short after developing COVID-19 related myocarditis — is primed for a major comeback. Rodríguez avoided arbitration by signing a one-year, $8.3 million deal on Tuesday. A heartwarming payday.
⚽️Two wins away: Before Sunday's Pats game, enjoy a playoff footy appetizer. The Revolution will take on Columbus Crew SC in the Eastern Conference finals on Sunday at 3 p.m. ET. It's showtime.