The GIST: This week, the Sixers are fighting both COVID-19 and the opposing teams, while the Eagles look to make decisions about the future of head coach Doug Pederson.
January 11, 2021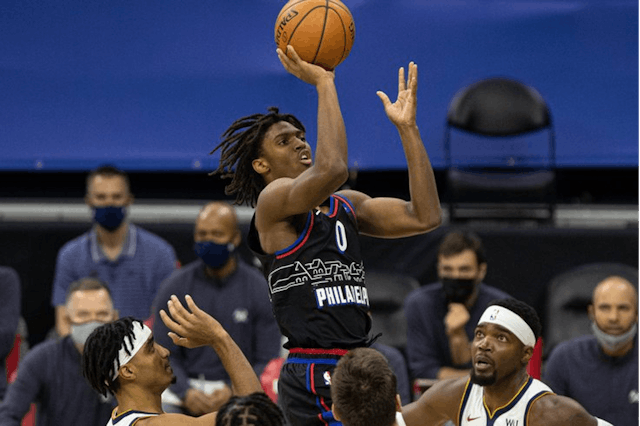 SOURCE: BILL STREICHER/USA TODAY SPORTS
🏀Sixers: Due to injuries and COVID-19-related absences, the Sixers had only seven healthy players suit up for their 115–103 loss against the Nuggets on Saturday. The team had to dress Mike Scott, who is still recovering from a knee injury, to make the league-mandated eight-player minimum. The NBA refused to postpone the game, but the very next day, they did grant a reschedule for the Boston Celtics and the Miami Heat. How bizarre?
The Sixers will still be without stud Ben Simmons and at least seven others when they face the Atlanta Hawks tonight at 7:30 p.m. ET. Even though the situation is frustrating, we're excited to keep watching rookie Tyrese Maxey shine.
🏈Eagles: Despite an underwhelming season, Pederson felt sure this wouldn't be his last year with the Birds. But according to recent developments, he shouldn't feel so confident anymore. Pederson and QB Carson Wentz's relationship is reportedly fractured beyond repair, and the organization has to decide which one gets the final rose.
Besides the Wentz drama, Pederson drew a lot of unflattering attention when he set the Eagles up to lose in their last game, playing backup QB Nate Sudfeld over potential future starter Jalen Hurts. Coach-hiring season has already begun in the NFL, so if the Birds are going to make a move, it'll be soon. Hold our popcorn.