July 19, 2021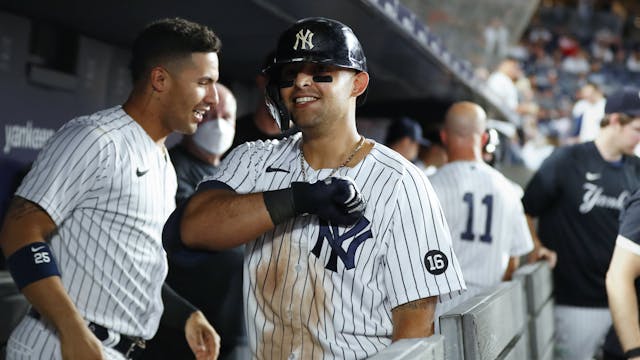 Source: Yankees/Twitter
⚾️MLB: As if the Yankees' rivalry with the Boston Red Sox wasn't already tense enough, things got heated on Saturday when a Yanks fan at Sox outfielder Alex Verdugo. The fan was ejected and later , but it only added fuel to the fire.
Fortunately, yesterday's game was less dramatic, with the Pinstripes earning a 9–1 victory to win the series 2-1 on the strength of two-run homers from Rougned Odor and Ryan LaMarre .
⚽️Gotham FC: Thanks to three goals by three different players, Gotham FC beat the Washington Spirit 3–2 yesterday in an exciting back-and-forth match. After back-to-back draws, a win felt good.
reported that the incident related to the NWSL's anti-harassment policy, but no additional details have been shared about the initial complaint, nor the investigation. For now, Gotham will search for a new GM while fans are left with lots of questions.