Dallas Mavericks make multiple offseason changes including general manager Donnie Nelson and head Coach Rick Carlisle.
June 21, 2021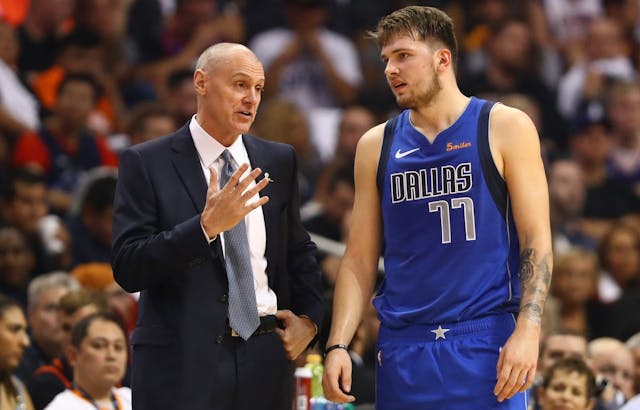 Source: Mark J. Rebilas/USA TODAY Sports
🏀Mavericks: Despite being eliminated from the playoffs, the Mavs are still shaking up the NBA. On Thursday, just one day after announcing of longtime general manager Donnie Nelson, the Mavs the unexpected resignation of head coach Rick Carlisle, who led Dallas for 13 seasons. Damn.
While there's not too much info as to who will replace Carlisle, there will be a familiar face guiding the Mavericks through the hiring process: Dirk Nowitzki, who signed on as a special adviser on Friday. In Dirk we trust.
🏀Wings: After Thursday's loss to the Minnesota Lynx, the Wings bounced back on Saturday, snapping their two-game losing streak with a 95–77 win over Minnesota thanks to a career-high 28 points from Marina Mabrey. Girl, you have done it again. Tomorrow's 7 p.m. ET/6 p.m. CT tilt with the league's second-place Connecticut Sun will be a tough test for Dallas. Bring it.
⚾️Rangers: We're hoping you had a better weekend than the Rangers, who were swept by the Minnesota Twins after losing their sixth straight game yesterday. Yikes. Hopefully they can turn things around tonight at 8:05 p.m. ET/7:05 p.m. CT vs. the *checks notes* AL West first-place Oakland Athletics...double yikes.