The GIST: The Red Sox followed up their Boston Marathon-inspired jersey release (*adds to cart immediately*) with some dubs on the field. And over on the hardwood, the Celtics secured a key conference win. Hey Tom, we'll happily keep doing things our way, thanks.
April 08, 2021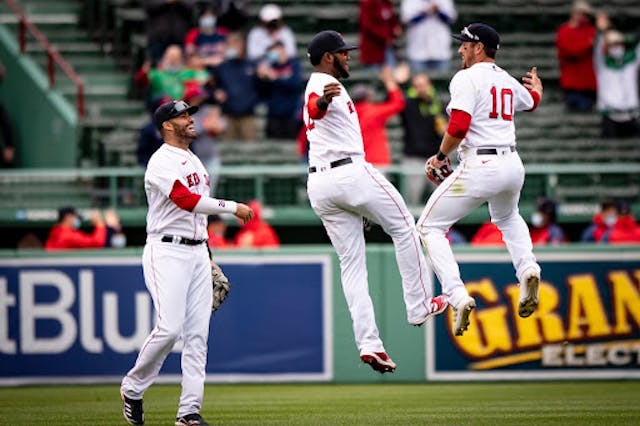 Source: Red Sox/Twitter
⚾️Red Sox: Oh how the turntables. After being swept by the Baltimore Orioles in their season-opening series, the Sox broke out brooms of their own, adding an exclamation point to their sweep of the Tampa Bay Rays with a 9–2 win yesterday. Pitcher Nathan Eovaldi tossed a seven-inning gem, allowing just one run and striking out seven batters.
🏀Celtics: Looks like the C's heard NBA legends loud and clear. They bounced back from Tuesday's 106–96 loss to the Philadelphia 76ers with a 101–99 win over the NY Knicks last night. Jaylen Brown continued to shine in his breakout season, notching a with a team-leading 32 points and 10 rebounds.
The up-and-down Celtics are in need of another stabilizing win, and lucky for us their next opponent is the league's last place team, the Minnesota Timberwolves. Tip-off is tomorrow night at 7:30 p.m. ET.