The GIST: It's still heartbreaking to think back to the Seahawks' unceremonious season-ending loss on Saturday. College basketball, please come through.
January 11, 2021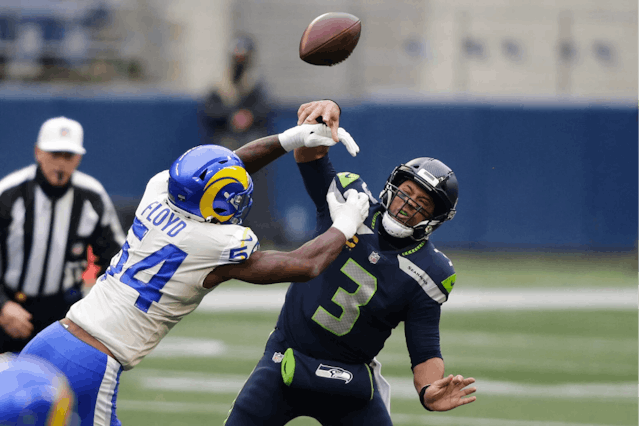 SOURCE: SCOTT EKLUND/ASSOCIATED PRESS
🏈Seahawks: Another year, another too-early playoff exit. The Seahawks embarrassingly fell to a Rams team sporting a QB with only nine healthy fingers. Sigh. Unfortunately, the Rams' top-tier defense was still able to shut down the Seahawks' offense. QB Russell Wilson played poorly and didn't "feel like Sue Bird in the clutch" this time.
TBH, head coach Pete Carroll and his staff were thoroughly outcoached, leaving us to wonder, who's what's next? After starting the season so hot and having Super Bowl aspirations, it was massively disappointing to have it end this way.
🏀College basketball: While the Seahawks have us saying "Good grief," we're finding solace in our local college basketball teams. The No. 1 Gonzaga men and the No. 21 Gonzaga women both trounced Portland on Saturday, while the Washington State women upset No. 7 Arizona in overtime yesterday. Balling out.