You can stand under my umbrella
November 20, 2020
Men's March Madness action is going the bubble route.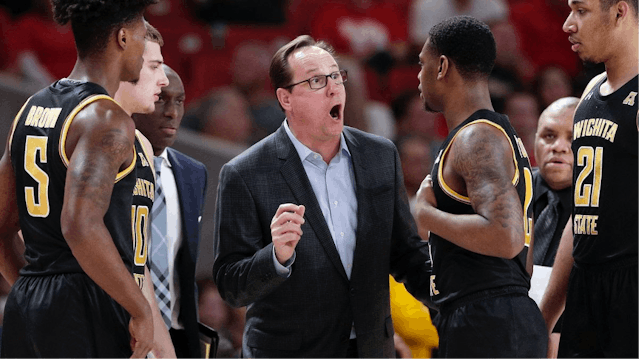 SOURCE: MICHAEL WYKE/ASSOCIATED PRESS
The GIST: The good news? Men's March Madness action is going the bubble route (still TBD on the women's tournament). The bad news? Some very disconcerting stories coming out of the NCAA basketball and football worlds. When it rains, it pours.
Sigh. Tell me what's going on in basketball: On Tuesday, amid several deeply troubling misconduct allegations, Wichita State men's head coach Gregg Marshall resigned. Claims indicate that Marshall verbally and physically abused players and members of the athletic department. Don't let the door hit ya, Gregg!
Despite the allegations, which include allegedly punching a player...twice, Marshall and Wichita State reached a six-year, $7.75 million settlement. Um, WTF?
Seriously. And what's going on in football?: A USA Today investigation revealed that LSU repeatedly mishandled sexual misconduct allegations against athletes at the university. In the last four years, at least nine football players have been reported to the police for sexual misconduct and dating violence allegations.
Students are speaking out, with protests planned for Friday to call on LSU to take accountability for the mishandling. Sadly, there's an extensive history of sexual assault cases associated with college football. It's time for change.
Any other news?: Unfortunately, one more piece of bad news. Vanderbilt women's basketball canceled their season opener vs. Tennessee Tech (originally scheduled for November 25th) due to player unavailability related to COVID-19. We're thinking now might be a good time to announce a women's March Madness bubble.