The GIST: While Saturday was the anniversary of baseball's first perfect game (thrown right here in Massachusetts!), the Red Sox were sadly anything but perfect this weekend.
June 14, 2021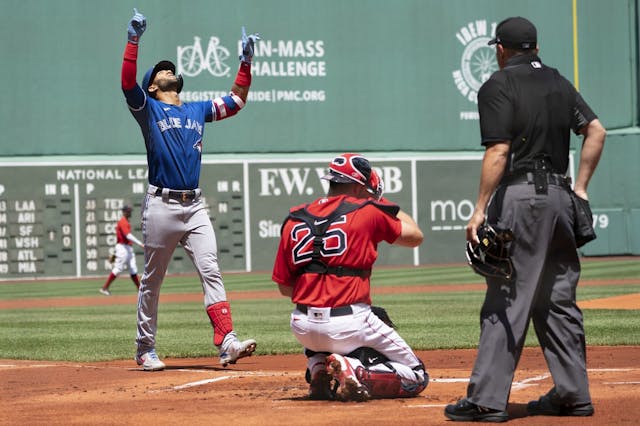 Source: Gregory Fisher/USA TODAY Sports
⚾️Red Sox: Boston's pitching struggled in their 7–2 loss to the Toronto Blue Jays on Saturday and things only got worse from there, as they fell 18–4 to the Jays yesterday. Hey, we thought this was baseball, not football? Hopefully pitcher Nathan Eovaldi will have better luck tonight in the final game of the series, starting at 7:10 p.m. ET.
💪Injury updates: