The GIST: There's no way to stop yourself from smiling at new Spark Erica Wheeler's reaction when first seeing herself on a giant billboard. Let us help keep the good times rolling…
April 22, 2021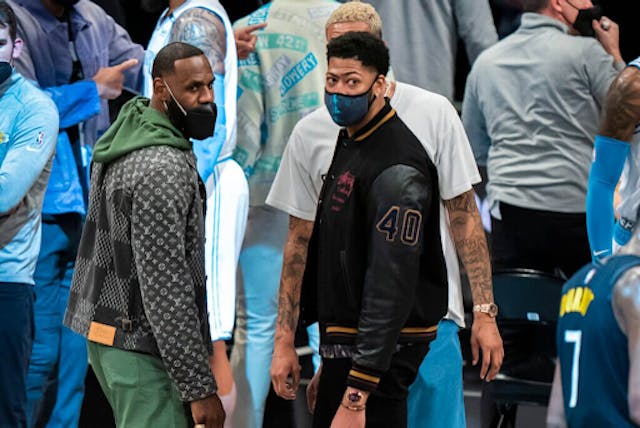 Source: Corey Sipkin/Associated Press
🏀NBA: We've waited with bated breath for this. No, not the latest on the . But for Anthony Davis, who's back for the first time since Valentine's Day! The Laker star is expected to suit up tonight at 9:30 p.m. ET/6:30 p.m. PT against the Dallas Mavericks. Hopefully AD doesn't .
⚾️MLB: Even though outfielder Mike Trout and two-way player Shohei Ohtani knocked out their and home runs of the season, respectively, the Angels lost 7–4 to the Texas Rangers yesterday, dropping the three-game series in the process. See if the Halos fare better against the other Texas team, the Houston Astros, tonight at 8:10 p.m ET/5:10 p.m. PT.
As for the defending champs, catch the 14-4 Dodgers tonight at 10:10 p.m. ET/7:10 p.m. PT when they host the San Diego Padres in another exciting series. .