The GIST: Texas legislators have delivered plenty of terrible takes lately, but the Wings (yes, the WNBA's Wings!) are giving them a run for their money…
June 10, 2021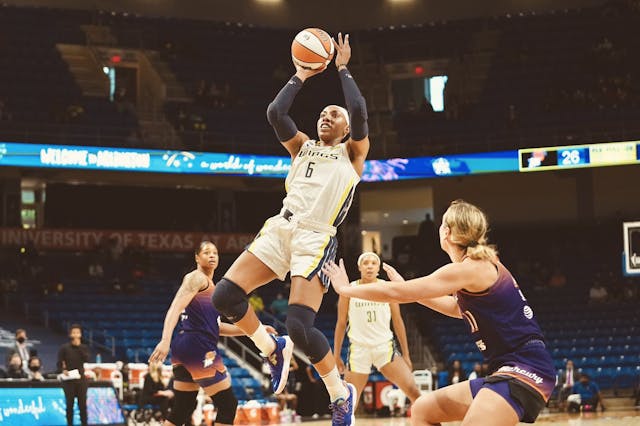 Source: Dallas Wings/Twitter
🏀Wings: Coming off an 85–81 victory over the Phoenix Mercury on Tuesday, the squad is looking strong on the court, with a two-game road win streak. But off the court? Not so great. In a , the Wings said they planned to donate $20 to the Arlington Police Foundation for every blocked shot this season. Umm, ?
The team is back in action tomorrow night at 10 p.m. ET/9 p.m. CT in a rematch with the Mercury. Here's to extending that win streak...and to more thoughtful tweets.
⚾️Baseball: Dallas is dazzling on the diamond. The Rangers snapped a three-game losing streak with yesterday's 4–3 extra innings win . Next up, a three-game weekend series with the defending champion LA Dodgers, beginning tomorrow night at 10:10 p.m. ET/9:10 p.m. CT.