The GIST: The Seahawks' playoff run starts Saturday, Megan Rapinoe returns to action and there's sun on the forecast? Blessed.
January 08, 2021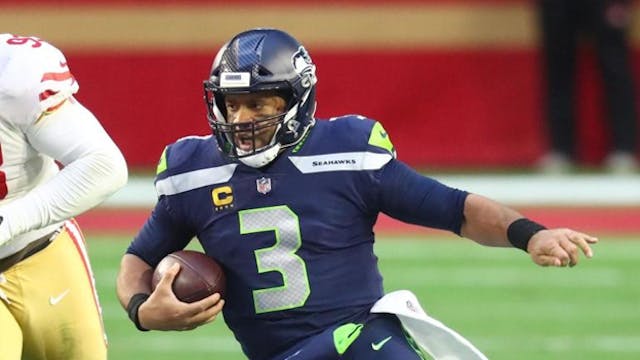 SOURCE: USA TODAY IMAGES
🏈Seahawks: LA Rams, we meet again. In Saturday's wild card matchup, the Seahawks will face their division rivals for the third time this season. The 'Hawks took the W in their most recent tilt in Week 16, thanks to their defense not allowing any touchdowns.
What's remarkable about that feat is that Rams QB Jared Goff was healthy that game...but now, not so much. If Goff's thumb injury prevents or limits his play, we're feeling good about the Seahawks' chances. Make some noise (at home), 12s!
⚽️OL Reign: She's baaack. Superstar Megan Rapinoe, half of our fave hometown power couple, is set to return to the national stage this week with the U.S. women's national team training camp. Raise a pinot for Pinoe, who could play in her first game in 10 months in the January 18th or 22nd matches against Colombia.
🏀College basketball: Unfortunately, COVID-19 continues to disrupt the college basketball season. The No. 1 Gonzaga men have changed opponents due to contact tracing protocols, and will face BYU for tonight's 8:30 p.m. ET/5:30 p.m. PT conference matchup.
On the women's side, both UW and Washington State postponed their Friday games. Stay safe and mask up.