The Eagles are selecting 12th in tonight's NFL draft
April 29, 2021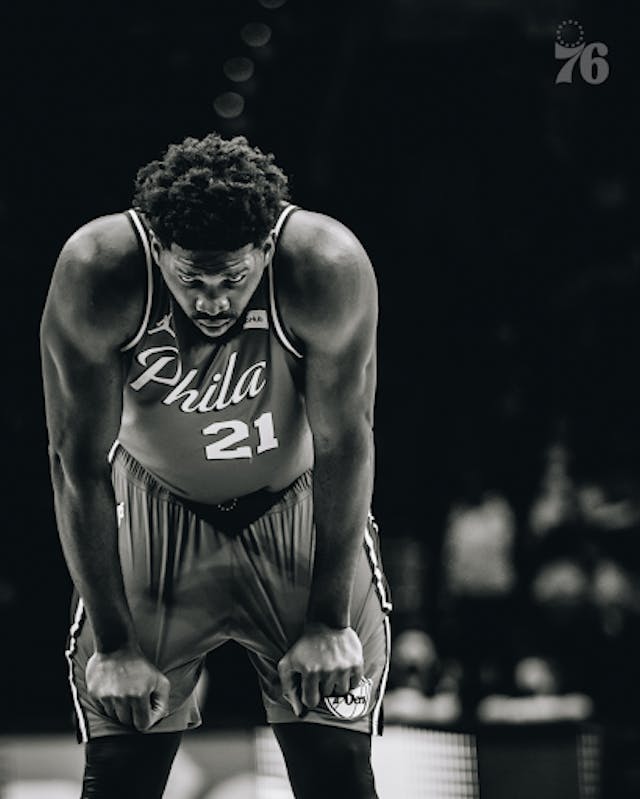 Source: 76ers/Twitter.com
🏈Eagles: The Eagles are selecting 12th in tonight's NFL draft, and it's what general manager Howie Rosman is going to do. We're hopeful the Birds have the chance to select one of the two Alabama wide receivers (WRs), DeVonta Smith or Jaylen Waddle, but there's also talk of snagging Northwestern's offensive lineman .
Our take? Forget the about Smith's size and weight, and if he's still available, take the . Every. Time.
🏀Sixers: After a bout with injury and illness, the 76ers are back in full force. They won both their games this week, including Monday's 121–90 win over the OKC Thunder and last night's 127–83 victory over the Atlanta Hawks — which also . Let's go ring chasin'.
⚽️Soccer: The Penn State women's soccer team crushed the Alabama State Hornets in the first round of the NCAA tournament last night. The Big Ten regular season champs will now take on the No. 16 Vanderbilt Commodores on Saturday at 5 p.m. ET.
On the international stage, the Union continue to dominate, defeating the Atlanta United in the of the CONCACAF Champions Tournament quarterfinals on Tuesday. Can they do it again next Tuesday?