Quick Hits: This week in sports, USA
January 04, 2021
Mikaela Shiffrin; New NBA Season; USA Hockey in the World Juniors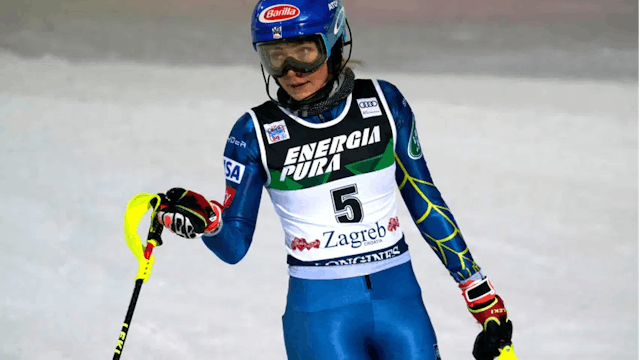 SOURCE: GIOVANNI AULETTA/AP
🎿Skiing: The first women's World Cup slalom event of 2021 took place in Croatia over the weekend, and our fave (we're allowed to have favorites, right?) Mikaela Shiffrin came within 0.27 seconds of her 100th podium. Close but no cigar.
Her fourth place finish was still admirable though, in a rain-soaked slalom that her greatest rival, Petra Vlhová, won instead. Shiffrin has another chance at her 100th podium when the World Cup continues in Austria this weekend.
🏀NBA: Although we're only six games into the regular season, to everyone's shock and awe, the Philadelphia 76ers — who didn't win a playoff game in 2020 — and the Phoenix Suns — who didn't even make the playoffs — are leading their respective conferences. Um, excuse us?
On the flipside, some of last season's best are struggling: the Denver Nuggets, who made it to the Conference Finals just four months ago, are hanging around the bottom of the Western Conference, and the 2019 NBA champions, the Toronto Raptors, have just one win. Yeesh.
🏒Hockey: Team USA is just two wins away from their first World Juniors gold medal since 2017, but the road to hockey supremacy is a bumpy one. First they'll have to take on fearless Finland in today's semifinal game at 9:30 p.m. ET, with whom they share an equal 4-1 record in this tournament.
A win will put our boys into Tuesday's final, where they'll either face Russia or Canada, depending on who wins today's first semifinal at 6 p.m. ET. Russia already dealt us a loss on Christmas Day, so revenge would be nice, but beating Canada at their own game on their home soil? Priceless.