The GIST: While we're impatiently waiting for Wednesday's expansion draft to sailgate with the Kraken at Lake Union, let's catch up on the Mariners and soccer news.
July 19, 2021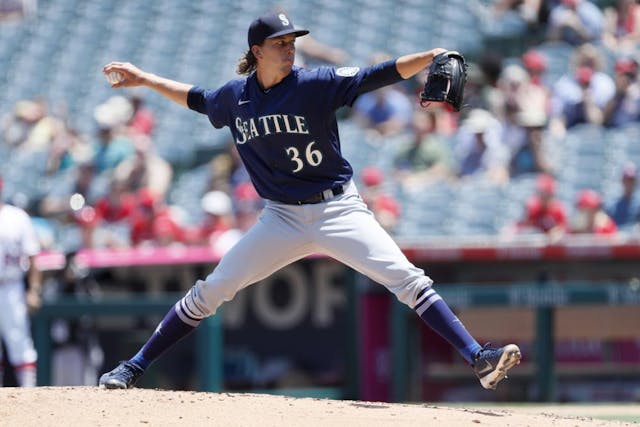 Source: Alex Gallardo/AP Photo
⚾Mariners: The Mariners picked up right where they left off after the All-Star break, grabbing another series win over the LA Angels. Rookie pitcher Logan Gilbert recorded a new career-high nine strikeouts and infielder Ty France hit a en route to yesterday's 7–4 win. Allez!
⚽️OL Reign: The OL Reign scored on themselves twice in an embarrassing 3–1 loss to the Chicago Red Stars yesterday. We weren't impressed, and doubt Laura Harvey — who's currently assistant coaching the USWNT in Tokyo — was either.
⚽️Sounders: The Sounders' historic 13-game undefeated streak yesterday against Minnesota United FC, losing for the first time this season. Bound to happen some time.