September 22, 2021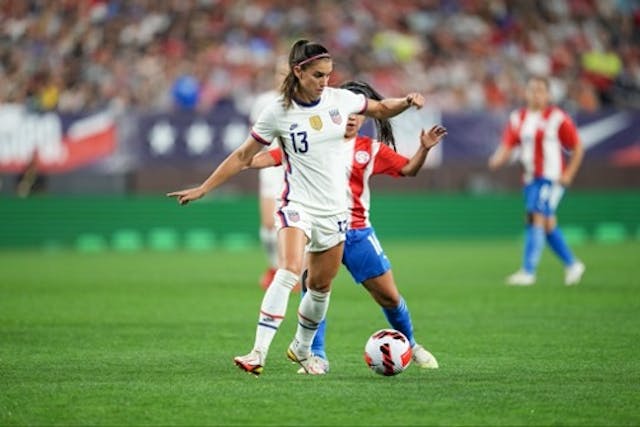 Source: ESPN Stats & Info/Twitter
⚽️USWNT: After last week's 9–0 rout of Paraguay in the first of their September friendlies, the USWNT wasn't any friendlier yesterday, winning 8–0. Alex Morgan notched a hat-trick, Catarina Macario scored twice and Carli Lloyd added another after scoring five goals last week. Sheesh.
🏀NBA: Maybe his was foreshadowing, because Ben Simmons isn't showing up in Philadelphia yet again. After a , Simmons announced yesterday that he will not attend Sixers training camp and has no plans to play in the NBA until he's traded to another team. ?
⚾️MLB: The race for the postseason is in full force, and while teams are calculating their , we have some other milestone numbers for you: St. Louis Cardinals pitcher recorded his 200th career win on Monday, making him just the third active pitcher to reach the mark.
Meanwhile, Kansas City Royal Salvador Perez of the season on Monday, breaking the record for most homers by a catcher in a single season. Get you a player who can do both.