The GIST: The Washington Football Team (WFT) kicked off NFL free agency, Capital Alex Ovechkin hit another milestone and well, the less said about the Wizards, the better.
March 18, 2021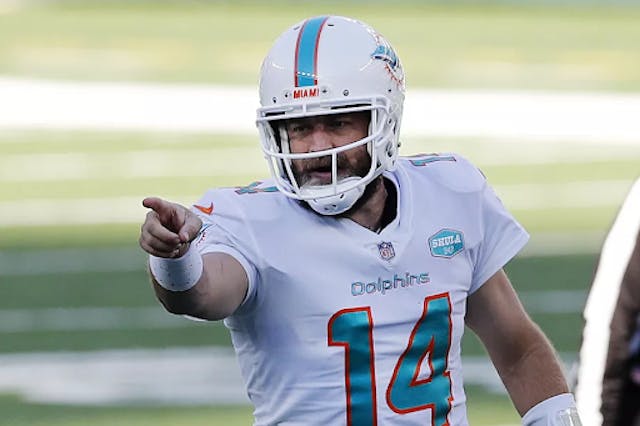 Source: Jim McIsaac/Getty Images
🏈WFT: It wasn't the most exciting of moves, but the WFT's starting QB looks set: 38-year-old Ryan Fitzpatrick, last with the Miami Dolphins, is replacing 36-year-old Alex Smith. Not the long-term solution we were looking for, but hopefully he provides stability after last season's QB merry-go-round. , welcome to the District.
🏒Capitals: The Caps beat the NY Islanders in Tuesday's highly anticipated showdown, taking over the East Division lead with a 19-6-4 record (wins, losses, overtime losses). Back on top, baby!
But the best part was captain Alex Ovechkin netting a classic Ovi for his 718th career goal, moving into sixth in all-time scoring. The Great 8 strikes again.
The Caps face lowly opposition for their next six games...so circle your calendar for that April Fools' Day rematch against the Islanders. Joke's on them.
🏀Basketball: The Wizards continued their downward spiral yesterday, posting their fifth-straight loss. Oof. If you're hoping to see some winning basketball, may we suggest checking out our guide on the representing the DMV in March Madness instead?