August 04, 2021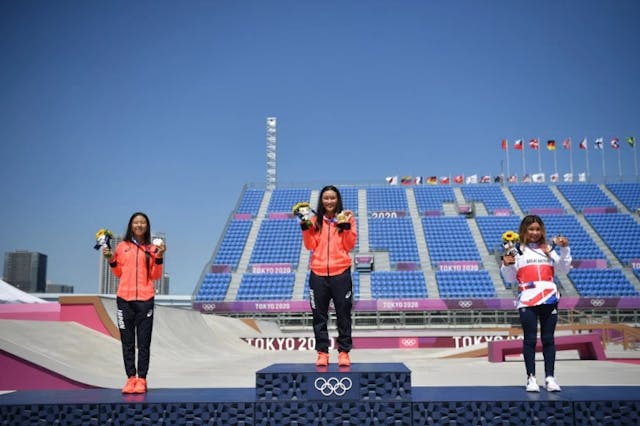 Source: Loic Venance/AFP
🛹Skateboarding: It was another battle of the teens in last night's event final. British 13-year-old Sky Brown finished with a bronze, behind 12-year-old silver medalist Kokona Hiraki and 19-year-old gold medal winner Sakura Yosozumi, both of Japan.
😷COVID-19: After a quiet few days, COVID-19's back on its bullsh!t. The Greek artistic swimming team (aka synchronized swimming) has of the final due to an outbreak in their team, and ROC karate athlete Anna Chernysheva has .
🏃‍♂️Track & Field: The last three times Americans Sydney McLaughlin and Dalilah Muhammad raced against each other, they broke the 400m hurdles world record (WR)…and they did it again in Tokyo. McLaughlin came from behind last night to finish in 51.46 seconds and claim the gold, while Muhammad won the silver, finishing in 51.58 seconds. Damn.