Bits & Bites: USA
December 14, 2020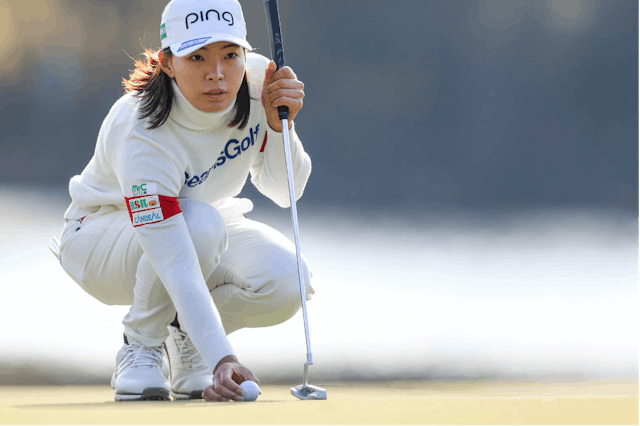 SOURCE: LPGA/TWITTER
⛳️LPGA: After waiting until December for the 2020 U.S. Women's Open, what's one more day? Fourth round play was suspended yesterday due to poor weather conditions and will resume today at 9 a.m. ET.
Although Hinako Shibuno of Japan currently sits atop the leaderboard, she is one of 18 golfers who has yet to tee off for her final round. With the postponement, the U.S. Women's Open will crown its first Monday winner since 2011. No Monday blues here!
⚽️Soccer: Despite having two key players out of the lineup due to COVID-19, Columbus Crew SC defeated defending champion Seattle Sounders FC 3–0 on Saturday to earn the club's second MLS Championship.
In women's soccer news, after Arsenal defender Jen Beattie courageously opened up about her breast cancer diagnosis, her Arsenal teammates and the opposing Manchester City players wore Beattie 5 warm-up shirts to show support and raise awareness. You love to see it.
🏀NBA: A weekend of NBA preseason action is in the books and regular season tip-off — set for Tuesday, December 22nd — is just around the corner. Teams like the Steph Curry–led Golden State Warriors, who missed out on the NBA bubble, are shaking off the cobwebs after not competing for over nine months.
Preseason play also offers the first look at the NBA's newly drafted rookies. No. 1 overall pick Anthony Edwards struggled in his preseason debut with the Minnesota Timberwolves, posting just five points and four rebounds off the bench. Nerves, is that you?