July 12, 2021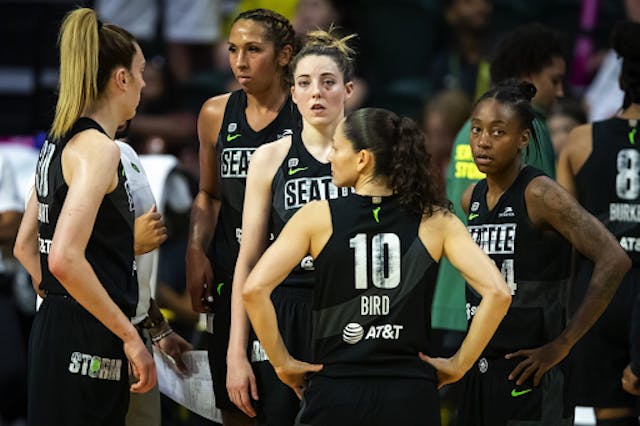 Source: Bettina Hansen/The Seattle Times
🏀Storm: After unexpectedly dropping Friday's game to the shorthanded Phoenix Mercury, the Storm came back with a vengeance to remind everyone who runs this league.
Four different Seattle players scored 13-plus points to bring home the 82–75 win in yesterday's rematch. led the squad with 15, kicking their Olympic break off on a high note.
⚾️Mariners: The M's looked great against Shohei Ohtahni's LA Angels this Friday and Saturday, taking both games 7–3 and 2–0, respectively. Unfortunately, they couldn't keep up the momentum yesterday, losing the final game of the series .
⚽️OL Reign: Striker Bethany Balcer racked up two goals to bring OL Reign a over Kansas City NWSL yesterday. Apparently good things happen when you give your more than eight hours to prepare