The Knicks and the Atlanta Hawks battled it out for the full 48 minutes last night
April 22, 2021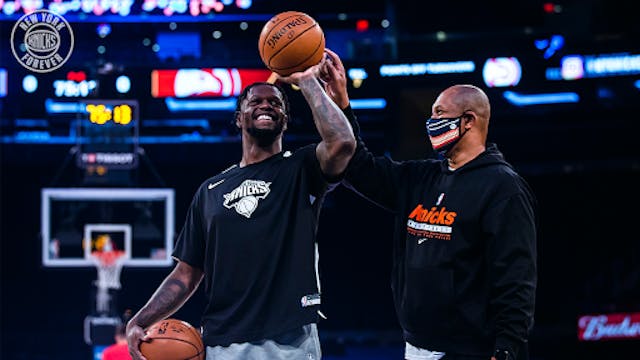 Source: Knicks/Twitter.com
🏀NBA: The Knicks and the Atlanta Hawks battled it out for the full 48 minutes last night, but as soon as overtime began, New York took off, outscoring the Hawks 15 to 5 to secure the Knicks' eighth straight (!!!) win. The team couldn't have done it without Julius Randle, who scored 40 points and grabbed 11 rebounds. That's our All-Star.
⚾️MLB: The Yankees snapped their five-game losing streak on Tuesday when they beat the Atlanta Braves 3–1, only to relapse, falling 4–1 to los Bravos last night. The Yanks' offense showed signs of life but left too many pinstripes on base. Sigh.
⚽️NWSL: Gotham FC beat the North Carolina Courage 4–3 in an on Tuesday. The teams were tied at three when regulation time ended, but thankfully Gotham forward Évelyne Viens turned a pass from Carli Lloyd into the in extra time. Make it 2-0 for the dark knights, but who's counting?