An earthquake and Alex Cora returning to town. We're still shook.
November 10, 2020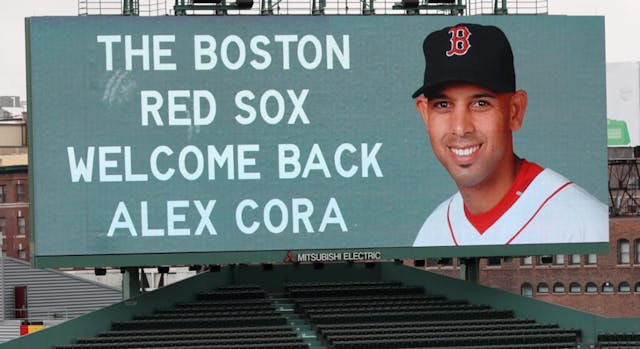 SOURCE: DAVID L. RYAN/THE BOSTON GLOBE VIA GETTY IMAGES
The GIST: An earthquake and Alex Cora returning to town. We're still shook.
⚾️The final rose: It's Facebook official: the Red Sox and manager Alex Cora are back together. The players are already pumped, and we're hopeful Cora's return revitalizes a Mookie Betts and David Price-less squad that finished last season at the bottom of the American League East. And, hey Alex, no cheating this time, 'kay?
🏈Gut check time: Despite missing reigning NFL Defensive Player of the Year Stephon Gilmore for a second-straight game, the Patriots should snap a four-game losing streak tonight against the winless NY Jets. The Jets are betting on veteran backup QB Joe Flacco tonight, clearly wanting to protect Sam Darnold from seeing ghosts again (and from his shoulder injury).
Speaking of ghosts, we wouldn't mind if the ghost of Cam Newton's MVP-winning past would join us in 2020. With the Pats looking, well, not very Patriot-like, Newton has to be on his game or this matchup might be a little too close for comfort.
⚽️Footy flop: In yesterday's MLS regular season finale, the Revolution were shut out 2–0 by the Philadelphia Union. The Revs' loss means they can't avoid the play-in round of the postseason: they'll need to sharpen up before they face the Montreal Impact on November 20th.