The GIST: The Bears extended their losing streak to five straight games after falling 41–25 against their arch rival, the Green Bay Packers, last night.
November 30, 2020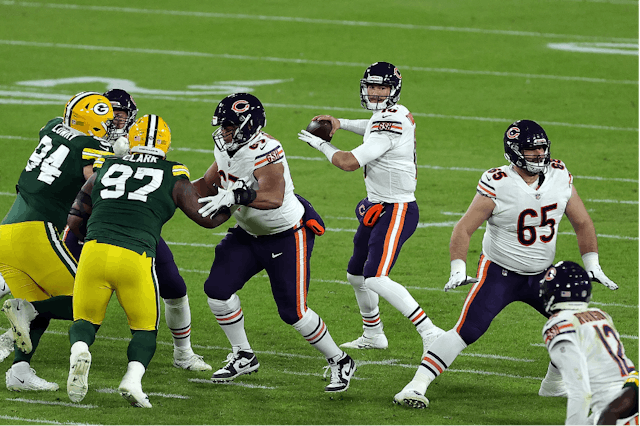 SOURCE: STACY REVERE/GETTY IMAGES
🏈When will it end?: QB Mitch Trubisky earned his first start since Week 3, but despite a serviceable performance, the switch from Nick Foles didn't seem to make much of a difference. He threw for three touchdowns and 242 yards, but was not without missteps: he also threw two interceptions, a direct result of poor decisions to throw into heavy coverage.
Aside from the Bears' usual offensive woes, Green Bay's offense marched down the field all game, seemingly unaffected by the Bears top-ranked defense. Usually it's the defense which keeps Chicago in the game, but last night they left us wanting more.
🏀College rundown: The U of I Fighting Illini's basketball season is already off to a hot start. The women won their opener against the Indiana State Sycamores 68–49 while the No. 8 ranked men's team is 3-0. Yessir!
The men face their first top 25-ranked opponent on Wednesday when they travel to Texas to take on the No. 2 Baylor Bears. Game on!