The GIST: We're jealous of all you lucky ducks who were greeted by our fave power couple Sue Bird and Megan Rapinoe at the Lumen Field mass vaccination site yesterday. Hey Sue, Megan, while you're there...care to help the Seahawks make roster decisions?
March 18, 2021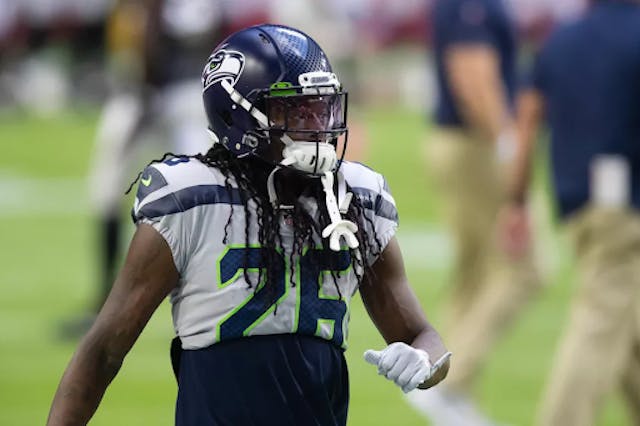 Source: Billy Hardiman/USA TODAY Sports
🏈Seahawks: While the Seahawks never seriously entertained the idea of trading QB Russell Wilson, we still breathed a sigh of relief to see shut the door. Better news? The 'Hawks traded a 2021 fifth-round draft pick to the Las Vegas Raiders for offensive lineman , picking up some protection that Wilson so desperately craves.
But the Griffin twins might both be gone. Although the 'Hawks were reportedly close to re-signing him, top CB Shaquill Griffin to Seattle for Jacksonville. No official word yet on Shaquem, but he's to leave too. Sad.
🥎🏀College: No. 6 UW softball swing into Pac-12 action with a against No. 7 Arizona starting tomorrow at 9 p.m. ET/6 p.m. PT. The Huskies lost the last time the teams met, but there's nothing the Huskies do …
...especially if pitcher Gabbie Plain is in the circle. In her 16 appearances this season, she recorded 139 strikeouts and allowed just six runs. Superstar.
P.S. The tip off March Madness on Saturday. It's championship season, baby.