More positive COVID-19 tests leads to more schedule changes for Patriots; Revolution earn key win
October 12, 2020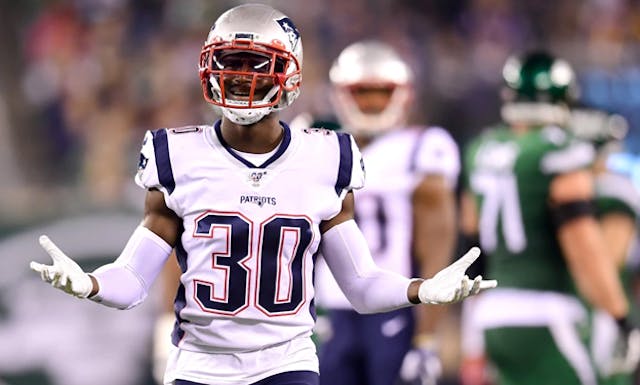 Source: USA Today
The GIST: The Patriots' schedule and the Bruins' free agency prospects keep changing by the hour, while the Revolution picked up a key win. Read on, Beantown!
🏈Call them out: Another day, another week of dealing with the NFL's incompetence. With the game against the Denver Broncos rescheduled again to next Sunday, the Patriots had an unexpected bye week (though we can't imagine it was very restful). Cornerback Jason McCourty with how player health and safety has(n't) been prioritized and we can't blame him. The league's looking as suss as an impostor in .
🏒Something's Bruin: The Bruins made moves when NHL free agency opened on Friday...just not exactly the moves they wanted. The Bruins let defenseman and fan favorite depart in free agency, surprisingly him a contract. We'll miss seeing antics in the Hub.
⚽️The beautiful game: The Revolution grabbed a big 2–1 road victory over NYC FC (FC stands for Football Club) yesterday. Midfielder (pronounced WIN) had a and an assist, becoming the first player in club history to record 50 goals and 50 assists. Atta boy!