The GIST: With a win over the Arizona Cardinals, the Rams are playoff bound, baby! On the other hand, the Chargers and Clippers hope to turn over a new leaf in this new year.
January 04, 2021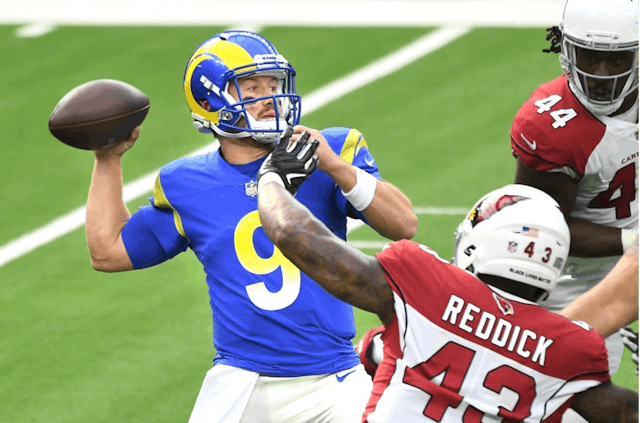 SOURCE: WALLY SKALIJ/LOS ANGELES TIMES
🏈Rams: They did it. With a playoff berth at stake in his NFL debut, Ram backup QB John Wolford led the Rams to victory, securing the NFC's No. 6 seed along the way. Sounds like his LinkedIn account isn't going anywhere.
Chargers: While the Rams celebrate a playoff spot, the Chargers look towards the future. Head coach Anthony Lynn is likely to finally be fired today after finishing out the tumultuous season at the helm. What took so long?
QB Justin Herbert, however, is here to stay and we couldn't be more impressed: yesterday, he broke NFL rookie records for single-season completions and total TDs. What can't the kid do?
🏀NBA: Over in the NBA, COVID-19 hit the Clippers' organization. Yesterday's announcement that seven support staff members are in quarantine overshadowed the Clips' win over the red-hot Phoenix Suns. Stay safe, LA.