The GIST's Bits & Bites - Megan Rapinoe, Chloe Kim, and the NWHL Bubble
January 25, 2021
This week in sports.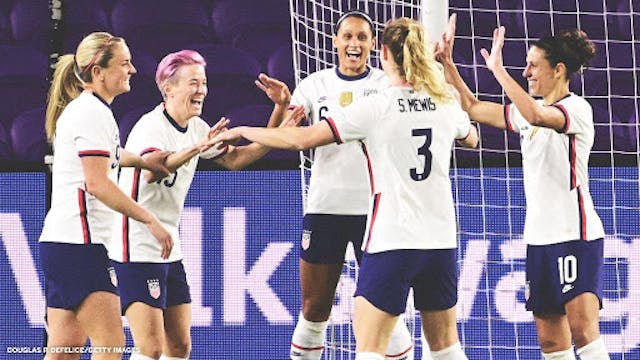 Source: Douglas Defelice/Getty Images
⚽️Soccer: Megan Rapinoe is back, baby. The international superstar scored twice, including (a given), in the USWNT's friendly match against Colombia on Friday night.
🏂Snowboarding: In the past 22 months, Chloe Kim attended Princeton, sang on and recovered from a broken ankle, but she hadn't competed in a single snowboard event, so there wasn't much pressure on her to have a big showing this weekend.
🏒Hockey: As you most definitely read in , the NWHL's super-condensed two-week season in the "" started this weekend, and the most recent champs are already leading the show.
The 2018 Isobel Cup winners, the Metropolitan Riveters, and the reigning champs, the Minnesota Whitecaps, are tied at the with two wins apiece. We'll see who the better team is when they face off tomorrow at 5:30 p.m. ET.