July 19, 2021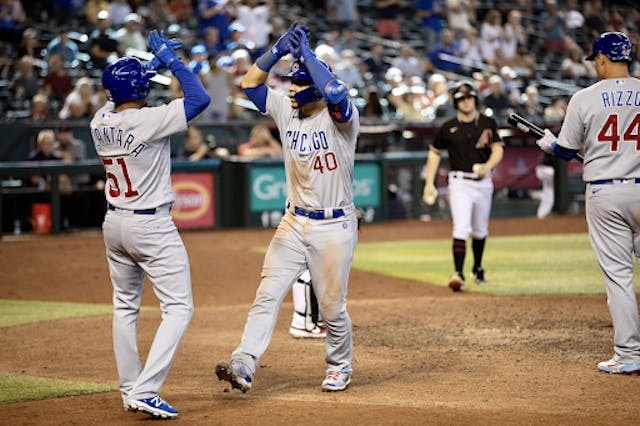 Source: Cubs/Twitter
⚾MLB: The Cubs lost the final game of their series against the Arizona Diamondbacks yesterday. The Cubbies' pitchers gave up eight hits and 11 walks, which made it difficult for the North Siders — who had a and showing — to complete the sweep.
🏒Blackhawks: Ahead of Wednesday's expansion draft, Chicago's is mostly as expected. While the list includes forwards Patrick Kane and Jonathan Toews and goalie Kevin Lankinen, the club left , an interesting choice for a top defenseman.
Zadorov, whom Chicago traded for last offseason, is now a free agent and looking for a big paycheck. If the Kraken were to select him, they'd have first dibs at negotiating, but that doesn't guarantee he'll sign.
Zadorov could decline whatever the Kraken offers in hopes that Chicago (or another team) will have a better one waiting for him, but that's a risk. For now, we'll just wait and see if the Kraken decide they want him.
⚽️Red Stars: The Red Stars forced two own goals from OL Reign in Chicago's last night, bringing the count of opponents' own goals received up to five in their last three games. To add more crazy stats to the win, Red Star Vanessa DiBernardo became the first Red Star and only the sixth player in NWSL history to reach played. Stud.